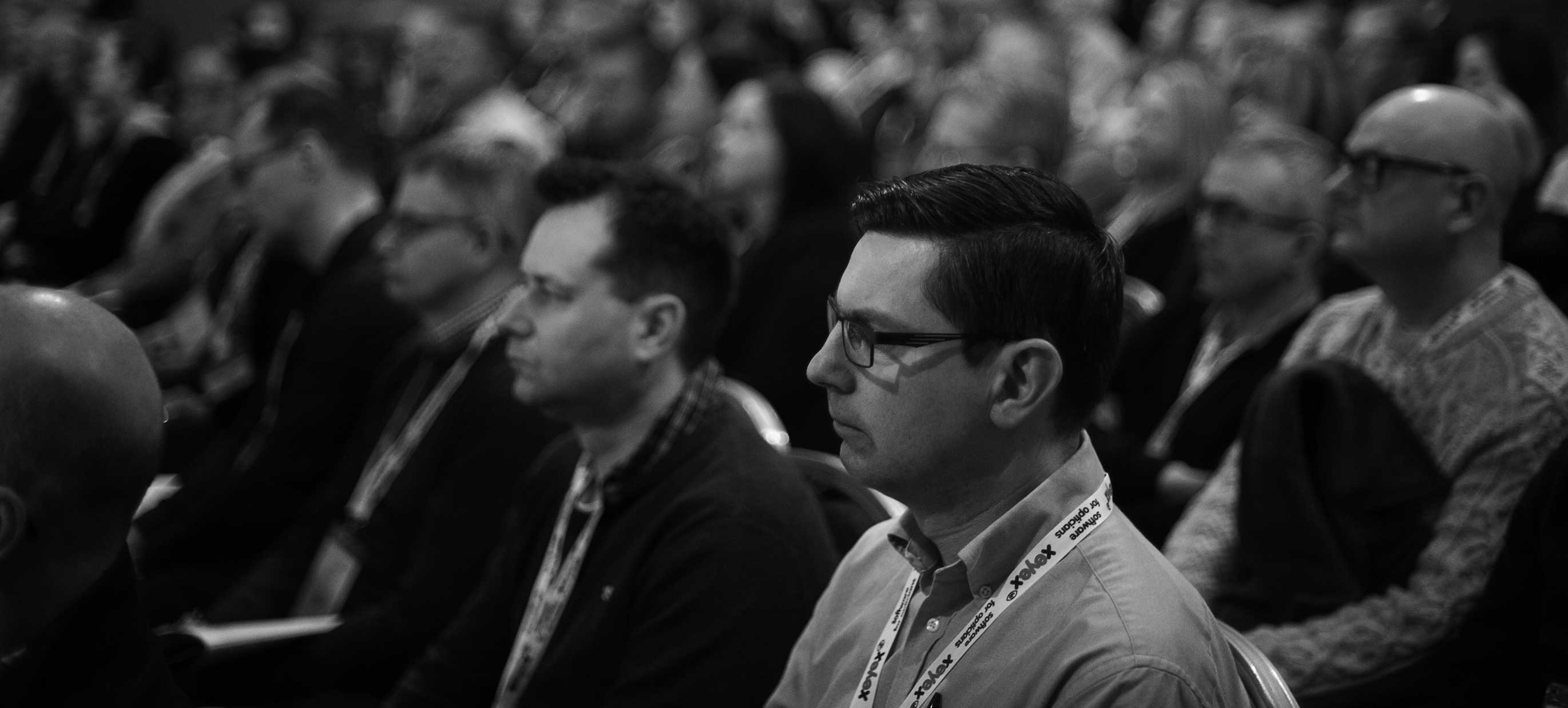 Terms and conditions
These are the terms and conditions on which we supply our services and products to you, whether these are goods, services or digital content. Please read these terms carefully before you submit your order to us as they apply to all events, subscriptions, online courses and other products you purchase from us.
Information about us
This site is operated by CPDpoints.com. You can contact CPDpoints.com:
By email: support@cpdpoints.com
By telephone: 0131 526 3800
By post: CPDpoints.com, 10 York Place, Edinburgh, EH1 3EP, United Kingdom
CPDpoints.com is the trading name of Perceptive Agency Ltd, a limited company registered in England and Wales. Registered number 07703527. Registered office: Prince Albert House, King Street, Maidenhead, SL6 1DT, UK.
Perceptive Agency Ltd is a VAT registered company. VAT number 219 4715 01.
Opening hours
Our customer services department is open from 9:00am to 5:30pm Monday to Friday excluding public holidays. You can contact us at any time by email to support@cpdpoints.com
Changes to these terms
This is the most recent version of our Terms and Conditions and was last updated on 11 January 2022. Historic versions can be obtained by contacting us.
Our contract with you
When you submit an order for a product and/or services to us, this does not mean we have accepted your order. Our acceptance of the order will take place when we issue you with a written confirmation email at which point a contract will come into existence between you and us.
Accuracy
We make every effort to ensure that details about our products and services and any other information on our website or other promotional material are up to date. However, where information is incorrect or is subject to change, we reserve the right to withdraw or substitute the product or service and to cancel any outstanding orders or bookings with notice to you.
Registration
You can register with cpdpoints.com for free. When you register, we ask you to provide us with some basic information to help us identify you when you log in. We also ask you about communication preferences.
Free trial
The first time you register with cpdpoints.com we will credit your account with one credit. You can use this to complete an online course of your choice without payment. Before completing your first course, we will ask you for some more information to help us record your CPD completion and issue you with a certificate under the General Optical Council (GOC) Continuing Professional Development (CPD) scheme. The free trial is limited to one per person.
Cancellations, transfers and refunds
Cancellation requests should be made in writing by post or email. Their effective date will be the date that the notice is received by CPDpoints.com.
Online Learning Cancellation Policy
We offer a 14-day satisfaction guarantee on all online distance learning subscriptions and credit purchases. If, for any reason, you are not entirely satisfied you can contact us within 14 days and receive a full refund. You will not be entitled to claim CPD points for CPD completed under any subscription or credit purchase being refunded and these completions will be removed from your account.
Cancellation requests received more than 14 days after a purchase of an online CPD subscription or credits will not be eligible for a refund.
You can cancel your subscription at any time by telephoning our customer service department on 0131 526 3800 or by emailing support@cpdpoints.com.
Unless you specifically request early termination, your subscription will continue until the end of the period you have paid for. No refund will be made for early termination outside the 14-day satisfaction guarantee. If you pay for your subscription by quarterly direct debit, we will cease further collections immediately on receipt of your cancellation request. Your subscription will continue until the end of the quarter you have paid for (up to 3 months from cancellation).
Unused credits stay on your account until you use them or until we remove your account. We remove inactive accounts after 7 years.
Events (Course, Workshop, Webinar and Conference) Cancellation Policy
You should inform us as soon as you can if you think you are unable to attend a course, workshop, webinar or conference (event). We understand that plans can change, and we will always try our hardest to accommodate your request.
To make things easy you can cancel any time up to 4 weeks before the start of a scheduled event and receive a full refund of all course fees. Cancellations made less than 4 weeks before the start date of a scheduled course are not eligible for a refund.
Illness and failure to attend an event
1. CPDpoints.com reserves the right to offer a full or partial refund or offer a transfer to another event if you are unable to attend the course due to illness; providing that:
we receive notice of cancellation in advance and
you are able to produce, on request, a valid medical certificate from your General Practitioner stating that you are unfit for work.
2. Delegates who fail to attend an event on the date booked without giving notice or who give notice after the event has started are not eligible for a refund or a transfer to another course regardless of the reason for non-attendance.
Event Substitution
Requests to change the name on an event booking made up to 1 week before the start date of a scheduled event will be allowed at no charge.
Requests to change the name on a booking made less than 1 week before the start date of a scheduled event will not be permitted.
Requesting Cancellation
To cancel an event booking please telephone our customer service department on 0131 526 3800 or email support@cpdpoints.com. We are open from 9:00am to 5:30pm Monday to Friday.
Cancellation by CPDpoints.com
In the very unusual event that we have to cancel an event (course, workshop, webinar or conference) we will offer you the choice of a full refund or a free transfer to an alternative date. We will try to give you at least 1 weeks' notice but sometimes (for example when a course is cancelled due to bad weather) this is not possible. We recommend that you book fully refundable travel & accommodation for your course, workshop or conference. CPDpoints.com accepts no liability for non-refundable costs in the event that an event is cancelled. We reserve the right to cancel an event where we believe the weather conditions are so bad that it would be unreasonable to expect delegates and/or tutors to travel to the venue. If we make the decision that it is reasonable to run the event and it goes ahead as planned, failure to attend the course may result in the loss of the booking fee. It is up to you to research alternative methods of transportation before an event to ensure you can attend. We reserve the right to alter any advertised course tutor (to cover for sickness or late unavailability) to enable an advertised event to run.
Materials provided to delegates
Delegates may be provided with a book or other materials and information to support learning during the event and to act as a resource for future reference. Delegates are encouraged to make their own notes from discussions, experiences and activities to supplement this information. Requests for copies of the PowerPoint slides by delegates will be declined.
Payments
You can pay for events, subscriptions and other products using a credit or debit card or PayPal on our website at any time. We accept all major credit and debit cards (except Amex). We are a PCI compliant merchant and use a third-party provider (PayPal (Europe) S.à r.l. et Cie, S.C.A) to process credit card payments. All payments are processed securely using the latest SSL encryption protocols to keep your transaction secure. We never store your credit card details.
If you prefer to pay offline you can telephone our customer service department on 0131 526 3800 who will take your credit or debit payment securely over the phone.
Product price list
Please see the relevant product page to find the advertised price of our events, subscriptions and other products. All prices shown in GBP include VAT (Value Added Tax) at the standard UK rate unless otherwise specified. It is always possible that, despite our best efforts to ensure prices are up to date and correct, errors may occur and in this case you will be contacted with confirmation of the correct price before your order is completed.
Data and privacy
We take the privacy of our users very seriously to ensure we collect, store and process your details legally, safely and securely. Please see our Privacy Policy and Cookie Policy for full details of how we use the personal data you provide to us.
Complaints policy
If you have any concern about an event, subscription or anything else you have ordered from us, you can contact our customer service department on 0131 526 3800 or email support@cpdpoints.com and we will do our utmost to resolve your complaint as quickly as possible. We will confirm receipt of complaints received by email within 3 working days. All complaints received are investigated and a written response is normally given within 2 weeks of the date of receiving any complaint.
Liability
Every effort is made to ensure that the advice given at our events, in course handouts and in our online courses is correct but knowledge and best practice in this field are subject to constant change. Procedures for diagnosis, referral and treatment change as new research and clinical experience broaden our understanding. Readers are advised to check the most current advice from their professional body and should exercise their own professional judgement in the diagnosis and management of each patient. The opinions expressed in our courses and materials are not necessarily those of CPDpoints.com. To the fullest extent of the law, CPDpoints.com, the course tutor and the authors accept no liability for any injury, damage or loss to persons or property arising from the advice given.
If we fail to comply with these terms, we are responsible for any direct loss or damage you suffer that is foreseeable as a result of our breach of these terms, however our total liability to you in contract, tort (including negligence), breach of statutory duty or otherwise, shall not exceed the price paid by you for the product and/or service.
We shall not be liable to you whether in contract, tort (including negligence), breach of statutory duty or otherwise, for any loss of profit, or any indirect or consequential loss arising under or in connection with your use of this site and our associated products and services, or any contract between us.
Nothing in these terms excludes or limits your statutory rights or our liability in any way for death or personal injury caused by our negligence or for fraud or fraudulent misrepresentation.
Events outside our control
We will not be liable or responsible for any failure to perform, or delay in performance of, any of our obligations under these terms that is caused by an Event Outside Our Control.
An 'Event Outside Our Control' means any act or event beyond our reasonable control, including without limitation strikes, lock-outs or other industrial action by third parties, civil commotion, riot, invasion, terrorist attack or threat of terrorist attack, war, natural disaster, or failure of public or private telecommunications networks.
If an Event Outside Our Control takes place that affects the performance of our obligations under these terms, we will contact you as soon as reasonably possible to notify you, and our obligations under these terms will be suspended and the time for performance of our obligations will be extended for the duration of the Event Outside Our Control.
Copyright and intellectual property
The cpdpoints.com site, all its content, videos, other training material and all rights associated with it are the intellectual property of CPDpoints.com. Events, subscriptions and credits are purchased for your sole personal use. You may not copy or reproduce or distribute any part of the website or course materials without prior written permission from us.
Applicable law
If you are a consumer, please note that these terms and conditions, its subject matter and its formation, are governed by English law. You and we both agree that the courts of England and Wales will have non-exclusive jurisdiction. If you are a resident of Northern Ireland you may also bring proceedings in Northern Ireland, and if you are resident of Scotland, you may also bring proceedings in Scotland.
If you are a business, these terms and conditions, its subject matter and its formation (and any non-contractual disputes or claims) are governed by English law. We both agree to the exclusive jurisdiction of the courts of England and Wales.